Are Boundaries Really That Important?
If you've ever asked "why do I need to establish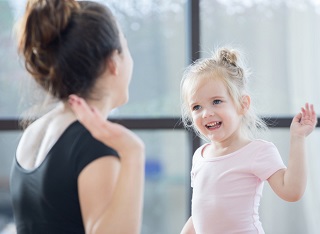 boundaries in my work/ministry?", you wouldn't be the first. As a caring adults, many of us merely wish to nurture and guide children and, at first, boundaries can seem like they are an impediment to our roles.
However, there are many benefits to setting boundaries—here are just a few:
You are teaching children by example what appropriate relationships with adults look like. If children are made uncomfortable by another adult, they may understand that adult is "crossing a line" because of adults like you who made them always feel safe, respected, and listened to.
You are protecting yourself as well as them. By adhering to boundaries, you are preventing others from questioning unclear situations or motives. For example, by leaving doors open when you talk to a child one-on-one, or avoiding talking to youth via private message on social media, you can avoid even the misconception of impropriety.
Parents know you are taking good care of their children. As parents observe you showing appropriate affection to their children, keeping them informed of any challenges or issues, and prioritizing a child's safety, they'll know that you are on the same team when it comes to their children.
When situations get sticky, boundaries are reliable places to draw lines. Most of us have experienced situations where we are unsure what to do (e.g. a child becoming overly attached; a co-worker repeatedly going against child protection best practices, etc.). When we are in the midst of a very tangible challenge, boundaries are a great starting place for figuring out how to handle the situation.
Ultimately, boundaries act as fences to protect children and to uphold healthy, nurturing relationships with caring adults. sRather than viewing them as restrictions, boundaries enable us to be freer as a mentor, teacher, or coach who can make a lasting positive impact on children.

This article is not part of your continuing training. To access your required bulletins you must log in using the form in the upper left-hand corner of the screen. Then go to the TRAINING tab.