The Balancing Act of Raising Teenagers
If you're a parent or caregiver of teenagers, you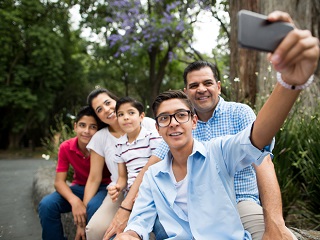 know that it's a whole new ballgame when it comes to child-rearing. Developmentally ready for more independence, but facing major challenges from relationships, friendships and hormones, guiding a teen through these years can be tricky.
Many parents would tell you these years seem like a balancing act. Here's just a few tips from experienced caregivers:
Give them space, but remain available: Teens want to assert their independence, but also have a need to talk things out. Finding times where you are sharing time together (like over a late-night snack or breakfast) without pressuring them to share, can result in more confidence and a closer relationship.
Give advice when necessary, but listen first. We all know teens often balk when given a lot of direct advice. But if you truly listen and empathize first, you can act as a sounding board to help them sort through various problems.
Encourage independence, while prioritizing connection. It can be hard to remember, but ultimately we all want teens to learn to become responsible adults who can think for themselves. That means they'll have to have to start figuring out how to strike out on their own. At the same time, show them you value the time you spend together-whether it's time together at Mass, shopping for a fall wardrobe or pursuing a favorite family hobby.
Don't take all outbursts personally, but still work to repair the relationship. Teens can say some of the most hurtful things-we may have done the same when we were young! Oftentimes it has less to do with you, and more to do with whatever they're going through. At the same time, take the chance to tell them that you love them. Whether they are angry with you or not, you are the stable pillars in their life and they need your love and attention.
Above all, pray for your kids! Entrust them to the Blessed Mother-after all, even Jesus was a teenager once!
This article is not part of your continuing training. To access your required bulletins you must log in using the form in the upper left-hand corner of the screen. Then go to the TRAINING tab.