Poison Risks in the Wintertime
Not to be a downer, but with each season, along with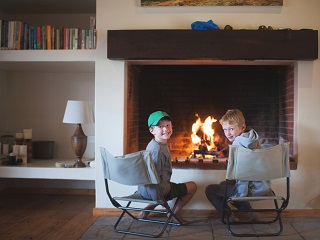 its highlights (Christmas! Snow! The New Year!) also comes certain risks. In cold weather, poison is a particular danger.
Prevention is extremely important, but accidents still happen. Therefore, the most important tip we can offer about poisoning is to keep the number for Poison Control handy. The easiest way to do this is to enter it as a contact in your phone now: the number is 1-800-222-1222). Don't hesitate to call if you think poisoning may have occurred—experts will be able to walk you through it.
Carbon monoxide poisoning is probably the biggest danger in winter (though food poisoning and other forms still occur). Here are some things to consider implementing:
Install a battery-operated carbon monoxide alarm in every room.
Keep all heat producing appliances (fireplaces, furnaces, etc.) in working order.
Do not operate a generator in a closed space (such as a garage or porch)—and always keep the exhaust away from the house!
Do not use appliances to heat your home that are not designed for it (grills, camp stoves, etc.)
Another winter tip? Store anti-freeze far away from children and pets and always keep it in a correctly labeled container!
As we all try to keep ourselves and our loved ones warm this winter, let's take these extra steps to keep everyone safe.
This article is not part of your continuing training. To access your required bulletins you must log in using the form in the upper left-hand corner of the screen. Then go to the TRAINING tab.