Lenten Activities with Kids
One of the wonderful things about our Faith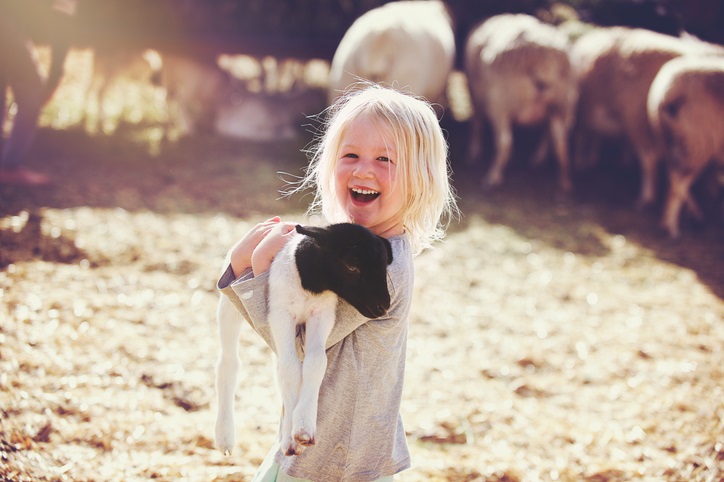 is that it is Incarnational in many ways. Primarily, "Incarnational" refers to the fact that God came "in the flesh" to save us through His Passion, death, and Resurrection. Our Faith, then, is not just an idea, but something we do with our hearts, minds and hands. On a daily basis, we have the opportunity to live out our Faith through the prayers we say and the tangible things that we do. Lent is the perfect time to guide children in learning and loving the faith by very hands-on activities.
Here are just a few ideas to get you started. Consider picking one or two to implement this Lent:
Bury an Alleluia. Starting on Ash Wednesday, we don't sing or say Alleluia at Mass until Easter. Help kids remember this practice by taking a rock and painting the word Alleluia on it. Bury it in the yard on any day during Lent and dig it up on Easter Sunday!
Fridays and Friends. On Fridays in Lent we abstain from meat, but we don't necessarily need to give up getting together with friends in family. Plan a meal with the kids that is appropriately simple (vegetable soup, meatless lasagna, or even cheese pizza) and have friends over for a meal and to pray the Stations of the Cross together.
Temptation cookies. During Lent we reflect on how Christ was tempted in the desert. Help kids understand this concept by baking cookies but then waiting to eat any until the next day. Talk about a temptation!
Visit some sheep! If you have a local farm or petting zoo nearby, plan a visit and pet some sheep. Explain to kids why it is that we call Jesus the sacrificial lamb (in the Old Testament, people offered up their livestock as a prayer to God; in the New Testament, Jesus offered Himself for our sins).
Give, even if it hurts. Ask kids to participate in Spring cleaning with you. When they are looking at their toys, clothes and books have them think about if they could make a gift of these items to kids who might benefit from them. Invite them to come along to donate the items.
Of course, there are many more ways to participate in Lent. Help kids to brainstorm penances they can adopt for all 40 days, attend extra Masses or Lenten services at church, or find ways to volunteer your time as a family. By living out Lent in these ways, your kids will understand more deeply the sacrifice that Jesus made for us!

This article is the copyrighted property of National Catholic Services, LLC. All rights reserved. For permission to redistribute, please communicate with: editor@virtus.org
This article is not part of your continuing training. To access your required bulletins you must log in using the form in the upper left-hand corner of the screen. Then go to the TRAINING tab.